Introduction
/
Pharay Photos
/
Scammalin Bay
Cable Pole at Scammalin Bay
Just by Scammalin Bay is a pole indicating a cable coming ashore. This is thought to be a telephone cable although there were no telephones in the island when it was inhabited.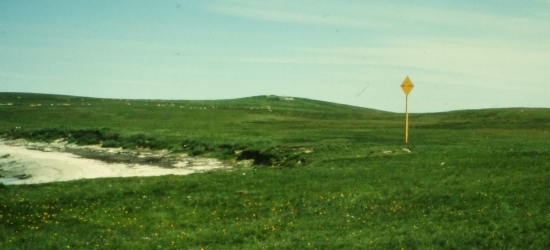 Photo: Cable pole at Scammalin Bay, 1987
Morris Rendall
The Point of Scaraber, the most southerly point on the island, lies a short distance to the south.