Introduction
/
Pharay Photos
Lavey Sound
Lavey Sound separates Pharay from the Pharay Holm to the north.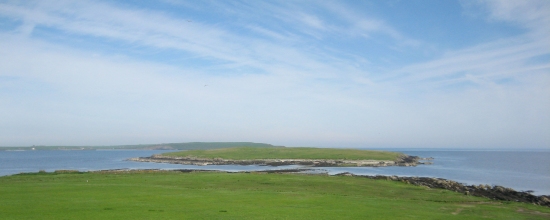 Photo: Douglas Caldow

It ebbs dry for three hours on a stream tide. People have been drowned crossing over on foot when carried away by the water rushing through. These include Agnes Groat, Lakequoy in 1880 and John Harcus, Doggerboat four years later. The survivors of the Hope that was wrecked on the Pharay Holm were taken across Lavey Sound to safety in attrocious conditions in December 1908.

Photo: Douglas Caldow