Introduction
/
Pharay Photos
Point of Lakequoy
The Point of Lakequoy lies on the west side of the island. Some sand can be seen in the photo and the Long Sand runs to the north. See also a close up photo.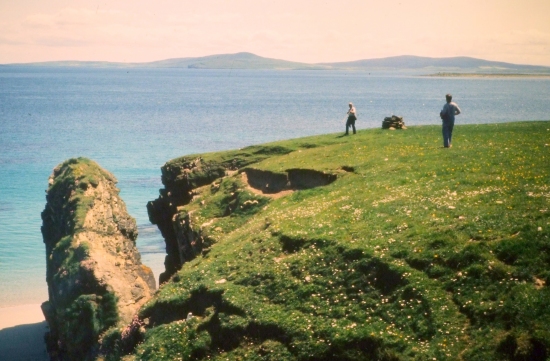 Photo: Point of Lakequoy, 1987
Morris Rendall
Egilsay and Rousay lie in the distance to the west. Note the transposition of these islands compared to the view west from the south of Holland, which is much further south in the island.