Introduction
/
Pharay Photos
Ariel View of Pharay and Pharay Holm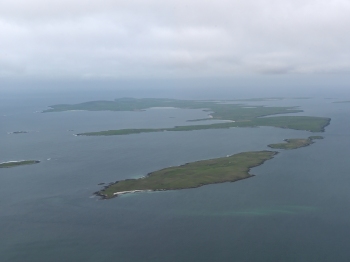 © Crown Copyright: RCAHMS. Licensor www.rcahms.gov.uk
An ariel view of Pharay and the Pharay Holm. Westray is in the background to the north. Rusk Holm is partly in the photo on the left.
Rusk Holm as well as Pharay and its holm are breeding grounds for the grey seal.
See also an ariel view taken during the Second World War.